Fast Facts
Availability
Mar 1 to Mar 27
Status
Avail. Next Season
Shipped to
US* & Canada**
*excluding AK, HI
**excluding T, V, X, Y codes
Florida Honey Tangerines
The zipper-skinned Honey Tangerine is a unique Florida creation, blending tangerine sweetness and peel-ability with rich orange flavors. The thin skin of the Honey Tangerine easily peels away to reveal the readily separated sections arranged like so many piece of delicious candy.
Honey Tangerines have some seeds and are excellent for fresh eating. The juice may be refrigerated for 1-2 days or may be frozen. Shake well to remix juice if it separates after freezing.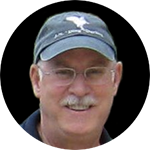 "We work hard to select only the finest fruit and deliver it in excellent condition. I Unconditionally Guarantee you and yours will enjoy our fresh Florida citrus."
Rick Del Greco
Owner, Florida Fruit Shippers
Availability
Florida Honey Tangerines are available March only They may be shipped to the lower 48 US states and eastern Canada.

The "Make it Deluxe" option is not available to Arizona, California, Louisiana and Texas, as well as some portions of Oklahoma, New Mexico and Nevada.
History
Like Fall Star Tangerines and Temple Oranges, Florida Honey Tangerines are tangors, a hybrid of mandarin and sweet orange. Unlike its cousins, however, Honey Tangerines were not a chance discovery. Working at a USDA nursery in Miami, Walter T. Swingle first created the hybrid in 1913 and sent a tree to Safety Harbor, Florida for testing and propagation. Charles Murcott Smith further propagated the tree in 1922 and by 1928 the tree and fruit became a commercial success known as the Honey Murcott.
Still officially designated as Honey Murcott, Florida Honey Tangerines are the latest maturing tangerine of the citrus season. That is why Florida Honey Tangerines have such a rich color and flavor.
Nutritional Information for Florida Honey Tangerines
One large tangerine, about 98 grams:
43 calories
1 g protein
2 g dietary fiber
13 mg calcium
154 mg potassium
90 RE vitamin A
30 mg vitamin C
20 mcg folate
Florida Honey Tangerines Product Specifications
Honey Tangerine Sampler, 9 Pieces
Package Particulars
  Recommended for:  1 person
  Orange-Grapefruit-Mixed?:  Specify mixed to
    include Ruby Red Grapefruit
  Weight (approx.):  6 lb/2.5 kg
  Pieces (approx.):  9 Tangerines -OR-
    5 Tangerines, 3 grapefruit
  Available to: U.S. and Canada
Honey Tangerines, 1 Tray
Package Particulars
  Recommended for:  1 person
  Orange-Grapefruit-Mixed?:  Specify mixed to
    include Ruby Red Grapefruit
  Weight (approx.):  9.5 lb/4.3 kg
  Pieces (approx.):  12-15 oranges -OR-
    6-8 oranges, 4 grapefruit
  Available to: U.S. and Canada
Honey Tangerines, Jumbo Tray
Package Particulars
  Recommended for:  1-3 persons
  Orange-Grapefruit-Mixed?:  Specify mixed to
    include Ruby Red Grapefruit
  Weight (approx.):  16 lb/7 kg
  Pieces (approx.):  18-20 oranges -OR-
    9 oranges, 6 grapefruit
  Available to: U.S. and Canada
Honey Tangerines, 2 Trays
Package Particulars
  Recommended for:  2-3 persons
  Orange-Grapefruit-Mixed?:  Specify mixed to
    include Ruby Red Grapefruit
  Weight (approx.):  19 lb/8.6 kg
  Pieces (approx.):  24-30 oranges -OR-
    16 oranges, 9 grapefruit
  Available to: U.S. and Canada
Honey Tangerines, 3 Trays
Package Particulars
  Recommended for:  3-5 persons
  Orange-Grapefruit-Mixed?:  Specify mixed to
    include Ruby Red Grapefruit
  Weight (approx.):  29 lb/13 kg
  Pieces (approx.):  36-45 oranges -OR-
    24 oranges, 12 grapefruit
  Available to: U.S. and Canada
Honey Tangerines, 4 Trays
Package Particulars
  Recommended for:  4-6 persons
  Orange-Grapefruit-Mixed?:  Specify mixed to
    include Ruby Red Grapefruit
  Weight (approx.):  39 lb/17.5 kg
  Pieces (approx.):  48-60 oranges -OR-
    32 oranges, 16 grapefruit
  Available to: U.S. and Canada