Fast Facts
Availability
Mar 1 to Mar 29
Status
Avail. Next Season
Shipped to
US* & Canada**
*excluding AK, HI
**excluding T, V, X, Y codes
Easter Basket
This special Easter gift basket includes popular Navel Oranges, sweet, zipper-skin W Murcott Tangerines and a Ruby Red Grapefruit. The fresh, seasonal fruit is packed with Chocolate Chip Cookies, Jellybeans and candy Easter Eggs in a diamond weave basket lined with a keepsake, Spring Plaid tea towel. Order by March 22nd to ensure Easter delivery to all points.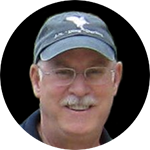 "We work hard to select only the finest fruit and deliver it in excellent condition. I Unconditionally Guarantee you and yours will enjoy our fresh Florida citrus."
Rick Del Greco
Owner, Florida Fruit Shippers
Free Shipping
Free shipping on this product to the lower 48 US states; reduced shipping to Canada.
Availability
The spring Easter Basket is available to the US and Canada, excluding Alaska and Hawaii. Order by March 22nd for Easter delivery to all points.
Contents
The Easter Basket includes:
Navel Oranges
Tangerines
Ruby Red Grapefruit
Jellybeans
Chocolate Chip Cookies
Candy Easter Eggs
Spring Plaid tea towel
Packed in diamond weave basket
Easter Basket Product Specifications
Easter Basket
Package Particulars
  Recommended for:  1-4 persons
  Weight (approx.):  5 lb/2.2 kg
  Pieces:  2 oranges, 
    2 tangerines, 1 grapefruit
    -AND-
    3 oz. Chocolate Chip Cookies
    4 oz. foil-wrapped milk-chocolate Easter eggs
    3 oz. Jellybeans
    Diamond Weave pack basket
    Spring Plaid tea towel
  Available to: U.S. and Canada