Fast Facts
Availability
Nov 7 to Jan 6
Status
Avail. Next Season
Shipped to
US* (excluding AZ, CA, LA, TX) & Canada**
*excluding AK, HI
**excluding T, V, X, Y codes
The Magnificent Seven
Show your great taste with this deluxe assortment of Florida citrus and specialties. Includes Oranges, Tangerines, Tangelos and Grapefruit plus a Pecan Nut Log Roll, two individually wrapped coconut patties and a jar of Orange Marmalade.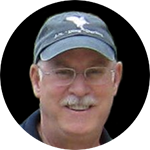 "We work hard to select only the finest fruit and deliver it in excellent condition. I Unconditionally Guarantee you and yours will enjoy our fresh Florida citrus."
Rick Del Greco
Owner, Florida Fruit Shippers
Availability
The Magnificent Seven is available to the lower 48 US States excluding Arizona, California, Louisiana and Texas, and to eastern Canada, November to January.
Contents
The Magnificent Seven includes:
Navel Oranges
Tangerines
Orlando Tangelos
Ruby Red Grapefruit
The Magnificent Seven Product Specifications
Magnificent 7
Package Particulars
  Recommended for:  1-2 persons
  Weight (approx.):  6 lb/2.5 kg
  Pieces (approx.):  2 oranges, 2 grapefruit,
    2 tangelos, 2 tangerines, 
    5 oz. Orange Marmalade,
    2 oz. Pecan Log Roll, 
    2 Chocolate Dipped Coconut Patties
  Available to: U.S. and eastern Canada
    excluding AZ, CA, LA, TX