Fast Facts
Availability
Nov 7 to Jan 6
Status
Avail. Next Season
Shipped to
US* & Canada**
*excluding AK, HI
**excluding T, V, X, Y codes
Orlando Tangelos and Navel Oranges
You won't find this rare combination of Orlando Tangelos and Navel Oranges just anywhere, so we guarantee a surprise when it arrives! For citrus connoisseurs, this one is a must have.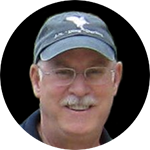 "We work hard to select only the finest fruit and deliver it in excellent condition. I Unconditionally Guarantee you and yours will enjoy our fresh Florida citrus."
Rick Del Greco
Owner, Florida Fruit Shippers
Availability
The Florida Orlando Tangelo and Navel Orange combination pack is available November through December to the lower 48 US states and eastern Canada.
History
While the the Navel Orange was likely known for centuries, the Orlando Tangelo orange was created in 1919 by cross-breeding Dancy Tangerines and Duncan Grapefruit. The one is a natural "sport" while the other is a product of plant breeding. Compare and contrast.
Orlando Tangelos and Navel Oranges Product Specifications
1 Tray Equiv.
Package Particulars
  Recommended for:  1 person
  Weight (approx.):  9 lb/4 kg
  Pieces (approx.):  6-8 Tangelos -AND-
    6-8 Navel oranges
  Available to: U.S. and Canada
2 Value Trays
Package Particulars
  Recommended for:  2 person
  Weight (approx.):  15 lb/6.8 kg
  Pieces (approx.):  8-10 Tangelos -AND-
    8-10 Navel oranges
  Available to: U.S. and Canada
2 Trays
Package Particulars
  Recommended for:  2-3 persons
  Weight (approx.):  18 lb/8 kg
  Pieces (approx.):  12-15 Tangelos, 
    12-15 Navel Oranges
  Available to: U.S. and Canada
3 Trays
Package Particulars
  Recommended for:  3-4 persons
  Weight (approx.):  27 lb/12.25 kg
  Pieces (approx.):  18-22 Tangelos, 
    18-22 Navel Oranges
  Available to: U.S. and Canada
4 Trays
Package Particulars
  Recommended for:  4-6 persons
  Weight (approx.):  36 lb/16.3 kg
  Pieces (approx.):  24-30 Tangelos, 
    24-30 Navel Oranges
  Available to: U.S. and Canada