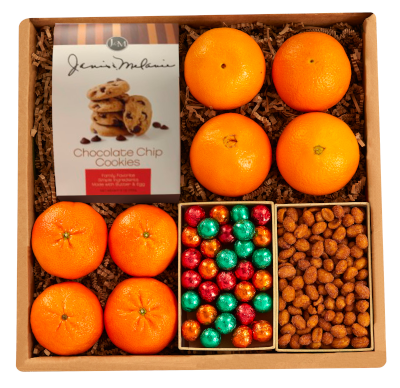 Fast Facts
Availability
Nov 7 to May 22
Status
Now Shipping
Shipped to
US* & Canada**
*excluding AK, HI
**excluding T, V, X, Y codes
Citrus Gift Box
An affordable favorite, we keep it simple, yet sweet with our selection of premium Navel Oranges and Honey Sweet Tangerines — four of each &emdash; paired with a curated selection of chocolate chip cookies, foil-wrapped chocolate candies and Honey Roasted Peanuts. The perfect combination of sweet and salty.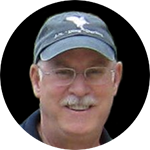 "We work hard to select only the finest fruit and deliver it in excellent condition. I Unconditionally Guarantee you and yours will enjoy our fresh Florida citrus."
Rick Del Greco
Owner, Florida Fruit Shippers
Availability
The Citrus Gift Box is available November to May to the US and Canada, excluding Alaska and Hawaii.
Citrus Gift Box Product Specifications
8 Pieces & Deluxe items
Package Particulars
  Recommended for:  1-3 persons
  Weight (approx.):  2.7 lb/1.2 kg
  Pieces (approx.):  4 Navel Oranges, 
    4 Tangerines,
    4 oz. Foil-wrapped Milk Chocolate,
    6 oz. Chocolate Chip Cookies,
    5 oz. Honey Roasted Peanuts
  Available to: U.S. and Canada
return to item list