Free Shipping
What's better than juicy, fresh-picked Florida oranges? Free shipping! Here's where you'll find our "sweetest," most tempting deals. Absolutely free shipping on these products at the times specified.
January Specials
These items ship in January only.
February - March Specials
These items ship in February and March only.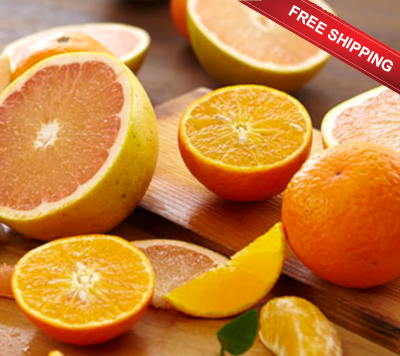 $35.99 – $89.99
The finest fragrant, flavorful Florida orange and Red Grapefruit shipped free.
$38.99 – $104.99
Spring Tangelo Oranges are thin-skinned, flavorful and ship free.