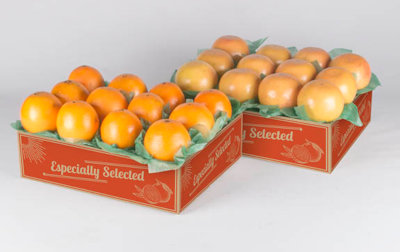 Fast Facts
Availability
Nov 7 to May 21
Status
Avail. Next Season
Shipped to
US* & Canada**
*excluding AK, HI
**excluding T, V, X, Y codes
Our Popular Orange-Grapefruit Mix
The Shipping Season Begins mid-November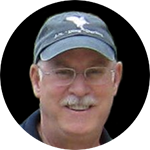 "We work hard to select only the finest fruit and deliver it in excellent condition. I Unconditionally Guarantee you and yours will enjoy our fresh Florida citrus."
Rick Del Greco
Owner, Florida Fruit Shippers
Availability
Our Popular Orange Grapefruit Mix is available November through May. "Make it Deluxe" option not available to Arizona, California, Louisiana and Texas due to USDA regulations.
Our Popular Orange-Grapefruit Mix Product Specifications
1 Tray
Package Particulars
  Recommended for:  1-2 persons
  Weight (approx.):  9 lb/4 kg
  Pieces (approx.):  6-8 oranges, 4 grapefruit
  Available to: U.S. and Canada
2 Trays
Package Particulars
  Recommended for:  2-3 persons
  Weight (approx.):  18 lb/8 kg
  Pieces (approx.):  16 oranges, 9 grapefruit
  Available to: U.S. and Canada
3 Trays
Package Particulars
  Recommended for:  3-4 persons
  Weight (approx.):  27 lb/12.25 kg
  Pieces (approx.):  24 oranges, 12 grapefruit
  Available to: U.S. and Canada
4 Trays
Package Particulars
  Recommended for:  4-6 persons
  Weight (approx.):  36 lb/16.3 kg
  Pieces (approx.):  24 oranges and 18 grapefruit -OR-
    48 oranges -OR- 36 grapefruit
  Available to: U.S. and Canada