Fast Facts
Availability
Nov 10 to Apr 12
Status
Avail. Next Season
Shipped to
US* & Canada**
*excluding AK, HI
**excluding T, V, X, Y codes
Florida Road Trip Crate
Imagine if you could criss-cross Florida from grove to roadside stand collecting a fruit crate filled with fresh fruit and your favorite snacks. Now imagine we've done the driving for you. For this Spring version of our mini-fruit crate of treats we've selected fresh Navel Oranges and W Murcott Tangerines from our California groves and paired them with our favorite treats of Orange Marmalade, Orange Blossom Honey, Coconut Patties, Chocolate Chip Cookies, our rich milk chocolate Orange and Honey Roasted Nuts. It's a feast in a field crate.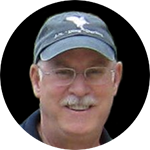 "We work hard to select only the finest fruit and deliver it in excellent condition. I Unconditionally Guarantee you and yours will enjoy our fresh Florida citrus."
Rick Del Greco
Owner, Florida Fruit Shippers
Availability
The Florida Roadtrip Crate is available November through mid-April to the lower 48 US states and Canada.
Contents
The Florida Roadtrip Crate is packed with:
Navel Oranges
Honey Sweet Tangerines
Milk Chocolate Orange
Coconut Patties
Chocolate Chip Cookies
Honey Roasted Peanuts
Orange Marmalade
Orange Blossom Honey
Florida Road Trip Crate Product Specifications
Roadtrip Crate
Package Particulars
  Recommended for:  1-4 persons
  Weight (approx.):  16.8 lb/7.6 kg
  Pieces (approx.):  8 Navel Oranges,
    6 Florida Tangerines,
    Milk Chocolate Orange, 
    8 oz. Coconut Paties,
    6 oz. Chocolate Chip Cookies,
    5 oz. Honey Roasted Peauts,
    5 oz. Orange Marmalade,
    5 oz. Orange Blossom Honey 
  Available to: U.S. and Canada