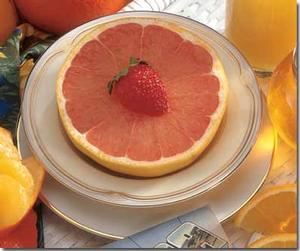 Fast Facts
Availability
Nov 7 to Apr 8
Status
Avail. Next Season
Shipped to
US* & Canada**
*excluding AK, HI
**excluding T, V, X, Y codes
Florida Ruby Red Grapefruit
The Shipping Season Begins mid-November
Anytime you want an unforgettable treat that's as delicious as it is good for you, reach for a Ruby Red Grapefruit. Their world-famous taste is unforgettable. Hand-picked at perfection's flavor peak, our Florida Ruby Red Grapefruit arrive ripe and ready to enjoy!
Florida Ruby Red Grapefruit are sweet, extremely juicy and rich in flavor. They are great for fresh eating or fresh grapefruit juice and never need sugar.
Prefer Mixed Oranges and Grapefruit? At the "Pack With:" box select "Mixed Oranges and Grapefruit." We will include our finest oranges in season.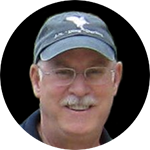 "We work hard to select only the finest fruit and deliver it in excellent condition. I Unconditionally Guarantee you and yours will enjoy our fresh Florida citrus."
Rick Del Greco
Owner, Florida Fruit Shippers
Availability
Florida Ruby Red Grapefruit are available November through April.
Health Benefits and Drug Interaction with Florida Ruby Red Grapefruit
Known to be high in Vitamin C, grapefruit, including Florida Ruby Red Grapefruit, also contain many other vitamins and minerals thought to help lower blood pressure and cholesterol, fight anemia, help prevent cancer and provide other health benefits.
Florida Ruby Red Grapefruit may interact with some drugs, including cholesterol and blood pressure medications. It is recommended that you consult your doctor or pharmacist if you are concerned about the interaction between grapefruit and medications that you are taking.
History
Florida Ruby Red Grapefruit, initially called "Redblush," was a "limb sport," or spontaneous mutation of a Thompson Grapefruit, itself a sport of the Florida White Marsh Grapefruit. Redblush was first observed by J. B. Webb of Donna, Texas in 1931. Budwood from the limb was grafted onto rough lemon root stock and in 1934 this generally seedless red grapefruit was widely introduced.
The warm, moist climate in Florida fostered a particularly juicy and sweet fruit which was renamed Ruby Red Grapefruit and now comprises the bulk of the state's grapefruit crop.
Nutritional Information
One-half Ruby Red Grapefruit, approximately 100 grams, contains:
32 calories
1.1 g dietary fiber
12 mg calcium
139 mg potassium
124 IU vitamin A
34.4 mg vitamin C
Florida Ruby Red Grapefruit Product Specifications
5-6 Pieces
Package Particulars
  Recommended for:  1 person
  Orange-Grapefruit-Mixed?:  This pack is
    shipped all grapefruit only.
  Weight (approx.):  5 lb/2.25 kg
  Pieces (approx.):  5-6 grapefruit
  Available to: U.S. and Canada
1 Tray Equiv.
Package Particulars
  Recommended for:  1-2 persons
  Orange-Grapefruit-Mixed?:  Specify mixed to
    include our best premium oranges in season
  Weight (approx.):  9 lb/4 kg
  Pieces (approx.):  9 grapefruit -OR-
    6-8 oranges, 4 grapefruit
  Available to: U.S. and Canada
2 Value Trays
Package Particulars
  Recommended for:  2 persons
  Orange-Grapefruit-Mixed?:  Specify mixed to
    include our best premium oranges in season
  Weight (approx.):  15 lb/6.8 kg
  Pieces (approx.):  14 grapefruit -OR-
    9 oranges, 6 grapefruit
  Available to: U.S. and Canada
2 Trays
Package Particulars
  Recommended for:  2-3 persons
  Orange-Grapefruit-Mixed?:  Specify mixed to
    include our best premium oranges in season
  Weight (approx.):  18 lb/8 kg
  Pieces (approx.):  18 grapefruit -OR-
    16 oranges, 9 grapefruit
  Available to: U.S. and Canada
3 Trays
Package Particulars
  Recommended for:  3-4 persons
  Orange-Grapefruit-Mixed?:  Specify mixed to
    include our best premium oranges in season
  Weight (approx.):  27 lb/12.25 kg
  Pieces (approx.):  27 grapefruit -OR-
    24 oranges, 14 grapefruit
  Available to: U.S. and Canada
4 Trays
Package Particulars
  Recommended for:  4-6 persons
  Orange-Grapefruit-Mixed?:  Specify mixed to
    include our best premium oranges in season
  Weight (approx.):  36 lb/16.3 kg
  Pieces (approx.):  36 grapefruit -OR-
    32 oranges, 16 grapefruit
  Available to: U.S. and Canada